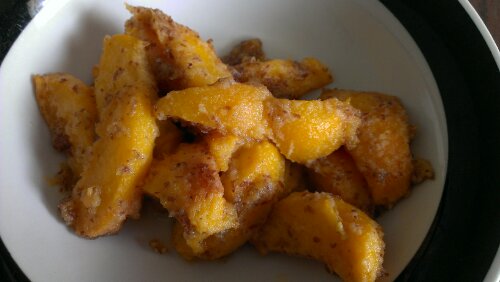 It's peach time! I love August for this one reason. To celebrate, I bought a huge box, and we've been eating peaches everyday. A new favorite breakfast side of mine are these cooked peaches. They're very quick to cook up, and don't have any kind of sweetener added.
4 Peaches
1/4 C Butter
1/2 t vanilla
1 T ground flax
1 T coconut flour
1. Remove the skins from the peaches. The easiest way is to place the peaches in boiling water for about 30 seconds. Then drain the water off, and rinse with cold water. The skins will slip right off.
2. Melt the butter over medium heat in a frying pan. Slice the peaches and add them to the butter. Cook the peaches for about five minutes.
3. Add the vanilla, flax, and coconut flour. Stir to incorporate with the butter and peach juice. This will form a soft crust around the peaches.